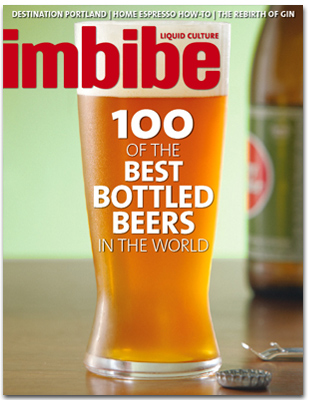 Congratulations to M. Quinn Sweeney of San Francisco, the randomly drawn winner of four Spiegelau Beer Classics glasses ($60 value), including two stemmed pilsner glasses and two lager glasses, like the one pictured on the cover of our Sept/Oct 2009 issue.

We asked readers of our Tasting Notes newsletter to tell us about their favorite beer among our list of 100 of the Best Bottled Beers in the World. We had so many great entries and stories from all over the country, including a few people who couldn't settle on a top pick—one person listed five!

Didn't get a chance to submit your pick? Not receiving Tasting Notes? Don't miss out on upcoming giveaways, event invites and special discounts—sign up to receive the newsletter by clicking here, and as a bonus you'll get our fantastic guide to the 100 Best Places to Drink Beer in America!